October 20 and 27 are the last chance to visit the Polish Café in Polish Center of Wisconsin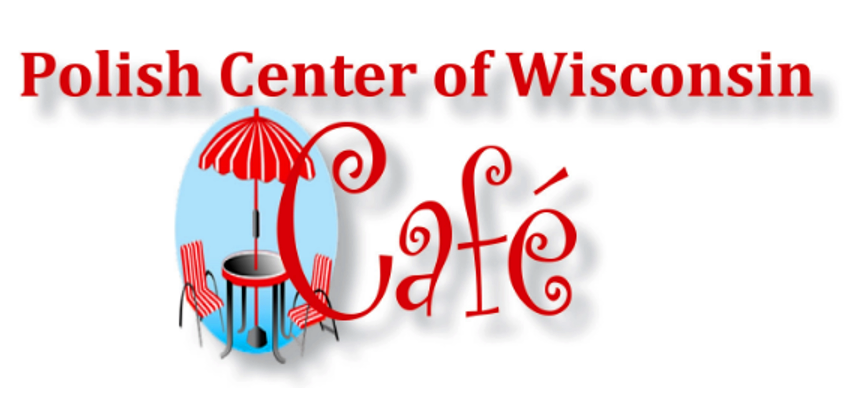 Check the CAFÉ MENU in advance
Wednesday, October 20 at 7pm
THE POLISH VOTE
in U.S. PRESIDENTIAL ELECTIONS
Speaker: Dr Donald Pienkos
Professor Emeritus of Political Science
University of Wisconsin-Milwaukee
Professor Pienkos looks at the data from the past 80 years – when the size of the Polish vote became truly significant in numbers, with special attention to those elections that were closely contested. His findings will surprise those who attend.
Professor Pienkos: "My talk deals with a most interesting yet very little examined aspect of American presidential elections – the role played by Polish Americans as voters in these all important decisions … I look at the "Polish vote" in 21 Presidential elections beginning in 1940. I conclude that the Polish Americans were indeed an influential factor affecting the results in several of them. I also offer some reasons why this has been the case."
HOSTED IN POLISH CENTER OF WISCONSIN
► Map of Location ◄
This event is free and open to the public

CANCELLED: The CREAM QUARTET
concert previously scheduled for Sunday, October 23rd.
---
Do Something Polish to Celebrate POLISH HERITAGE
MONTH
Since 1981, October is Polish Heritage Month (click here for a short history review), a month when Polish Americans are especially proud of their roots, culture, and achievements.
Belonging to a Polish organization – such as the Polish American Congress – is one way to celebrate the legacy of our ancestors and all those continuing it in the present time.
Participating in Polish-themed activites and events is another. Here are three October 2021 events, all taking place in the Polish Center of Wisconsin.
(click on images to download the associated pdfs)
October 13 at 7pm
THE THREE SEAS INITIATIVE:
WHO? WHAT? WHY?
Presented by Irena Frączek
Introducing the main objectives and major players of the Three Seas Initiative, this brief survey will explore the main economic challenges and geopolitical pressures that led to the forum's formation and will play a role in its future. As the Three Seas effort continues to unfold before our eyes, knowing more about its multiple facets – both in the regional and global context – would make it easier to follow the news and render support needed for the initiative to continue forward.
October 20 at 7pm
THE POLISH VOTE in U.S.
PRESIDENTIAL ELECTIONS

Presented by Professor Donald Pienkos
Professor Pienkos looks at the data from the past 80 years – when the size of the Polish vote became truly significant in numbers, with special attention to those elections that were closely contested. His findings will surprise those who attend.
Sunday, October 24 at 2pm
The Cream City Quartet
performs music by Moniuszko,
Bach, Jacob, and Mozart
The Cream City Quartet is comprised of Milwaukee freelance performers and educators Linda Nielsen Korducki, flute; Elizabeth Warne, violin; Olga Tuzhilkov, viola; and Scott Cook, cello. These musicians have performed with the Milwaukee Symphony Orchestra, and are members of the Milwaukee Ballet Orchestra, Skylight Opera Theatre, the Fox Valley Symphony Orchestra, the Oshkosh Symphony Orchestra, and the Wisconsin Philharmonic. All four members serve on the faculties of Concordia University, Alverno College, Cardinal Stritch University, and the Cello Institute of Milwaukee.
Ticket information is available HERE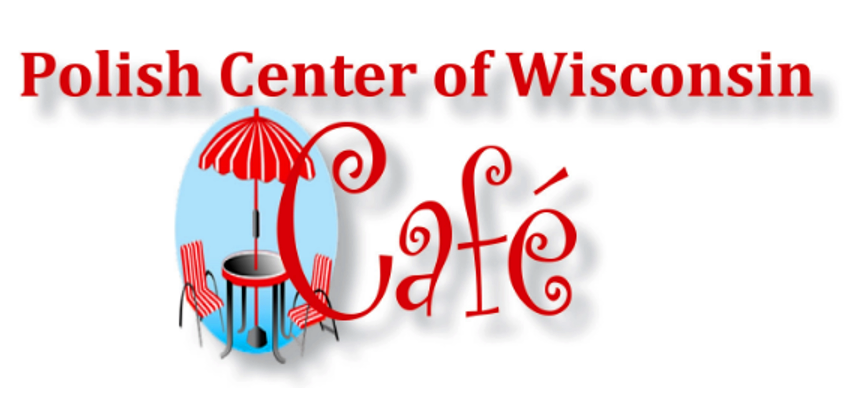 From April 14 through October 27, 2021
Polish Center of Wisconsin invites all to the

PCW Café
EVERY WEDNESDAY 4PM to 8 PM
Check the CAFÉ MENUfor specific days in advance
Monument
"For Our Freedom and Yours"
Unveiled in Stevens Point, Wisconsin
Text David Rydzewski
Photos Irena Frączek
In a Stevens Point, Wisconsin park, sited on the banks of the Wisconsin River, a monument of immense significance to Polonia, was dedicated on Saturday September 18, 2021.
With a Polish Legion of American Veterans color guard, the flags of Poland and the United States were set in place to begin the dedication. A moment later (in a scene that could have been scripted out of Hollywood) a bald eagle patrolling the banks of the river flew overhead.
The Monument "For Your Freedom and Ours" is a derivation of "Za naszą i waszą wolność" which comes from the unofficial motto of Poland. It was dedicated this day, as the creation of 1st generation Polish American artist Boleslaw Kochanowski.
Kochanowski was inspired by the Polish motto, which was a rallying cry used since 1830 to unite oppressed peoples from many nations. He says "the canted and skewed spires signify the difficulties of upholding and retaining justice and liberty.
The cracked and broken tips of the spires indicate that freedom came with hardship and sacrifice." He continues "Corten alloy and stainless steel are used for durability and permanence, signifying strength and longevity. These materials also differentiate the Polish white eagle and the American bald eagle."
Moving to the podium was Master of Ceremonies Gayle Phillip. Gayle is the President of the Polish Heritage Awareness Society of Central Wisconsin. She began by welcoming the assembled guests to the Stevens Point "Cultural Commons" on this momentous day.
Gayle then introduced the first speaker, the Mayor of Stevens Point and Polish American Michael Wiza. Following Mayor Wiza, the speakers included:
From left to right: Mayor Michael Wiza, Consul Paulina Szafałowicz, PNA and PAC President Frank Spula and artist Bolesław Kochanowski.
Consul Paulina Szafałowicz, who along with her own greeting, read a letter from Consul General of the Republic of Poland in Chicago, Małgorzata Bąk-Guzik;
Frank Spula, President of the Polish National Alliance and Polish American Congress;
Professor JinMan Jo from the University of Wisconsin- Stevens Point, College of Fine Arts;
David Rydzewski, President of the Polish American Congress – Wisconsin Division and PAC National Director.
Artist, Boleslaw Kochanowski introduced three of his sons Vincent, August, and Valerius who shared in the design, engineering, and creation of the monument, and his wife Anna, who along with amazing cooking of Polish food, manages the office; showing that this was a true family effort. Bolek also recognized and thanked his father, who so influenced his life.
Trish Mrozek led a board that assembled a group of donors from the Stevens Point area, who were the source of the funding for the monument. The donors include members of the Lemke, Ostrowski, Pisarski, Gollon, and Belke Families, and Heritage of Portage County.
From left to right: Father Janusz Kowalski, Trish Mrozek, Gayle Phillip and Mayor Michael Wiza.
A blessing for the monument was given in both English and Polish by Father Janusz Kowalski, of Saint Lawrence Catholic Church in Wisconsin Rapids, Wisconsin.
Members of the press included a video team from Polish TV, and Stevens Point's own Polish newspaper GWIAZDA POLARNA, and its editor and publisher Jacek Hilgier.
Boleslaw comes from a long line of blacksmiths, starting with his great uncle Hipolit Kochanowski who apprenticed Bolek's father Boleslaw Kochanowski Sr. in Kotlice, near Zamość, Poland. Boleslaw Sr. passed his exams and became a blacksmith journeyman.
Bolek's parents miraculously survived World War II, having been rounded up in Poland for forced labor in Nazi Germany. Upon Allied liberation they met and were married in the refugee camp at Gablingen Germany, starting their family there. They finally were allowed to emigrate to America where Bolek and a younger brother were born, joining their German born siblings.
Boleslaw Sr. began work as a lead blacksmith in the shops of the Chicago Transit Authority, later moving to Milwaukee, becoming the boilermaker-blacksmith layout designer at the huge shops of the Milwaukee Road Railway.
As a young man Boleslaw Jr. earned a degree in International Relations from the University of Wisconsin – Milwaukee, but the draw of working with his hands alongside his father, drew Bolek to the Milwaukee Road shops. Kochanowski Sr. had a motto "Look and Learn" which Kochanowski Jr. did, and he put that knowledge to use through the years, in turn passing the expertise to his own sons – the fourth generation.
Striking out on his own to design and build architectural ironwork, Bolek's talents led to commissioned works for gates, railings, screens, and fine metal artistic pieces. Gradually it evolved to works on a grander scale and now include monuments that adorn commercial and civic centers and parks.
The origins of this monument began with Polish leaders in Stevens Point who thought that there should be another significant piece of public art with a Polish theme, and Kochanowski was asked to submit designs for it. The setting would be a "Cultural Commons" area within a public park on the banks of the Wisconsin River. Areas within the "Cultural Commons" would show a connection with Stevens Point Sister Cities. One of which is Gulcz, Poland, which reflects an area where many early Polish settlers came from to Central Wisconsin
As the ceremony for the dedication was coming to a close, many in the audience were smiling, very proud of this monument and its symbolism of "This Glorious Fraternity of the Polish and American Brotherhood" and their own "Polishness". A few even had a tear in their eye.